Sidebar
Peg Perego John Deere Deals!
Take a loot at our fantastic selection of John Deere Electric Toys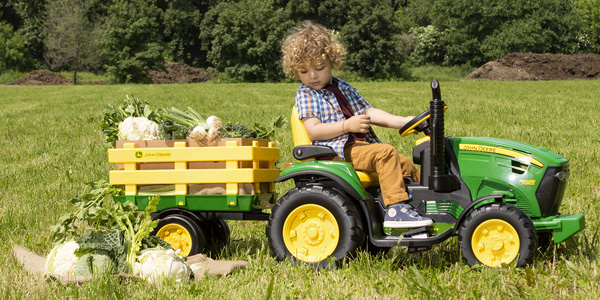 If you are looking for a high quality, reliable brand there are none better than our range of John Deere Ride On tractors and diggers created by Peg Perego. Sturdy and easy to drive, the John Deere range includes electric diggers and electric ride on tractors in a variety of sizes.
We have 6v, 12v and 24v ride on tractors and farming vehicles that offer multiple speeds and gears letting you find the perfect John Deere for your little one. Extras include chunky tires, loaders, digging or scooping arms and even handy trailers for carrying whatever you fancy out on your adventure. Order your electric ride on John Deere Peg Perego today.